Products & Services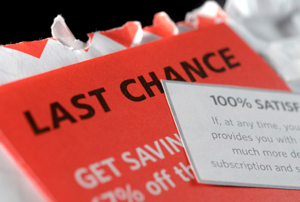 WE WORK PRODUCTIVELY
Mimic Print & Media Services has a completely digital workflow, allowing for true on-demand printing. Without leaving your desktop, utilize our high speed ISDN transfer lines and email us your your document files, or upload them to our secure and dedicated customer FTP site. Send us a PostScript or PDF file, or a native file from any major software package. Either way, once they are received they are downloaded directly to our Xerox Docutech printers. Or, if your originals only exist as a hard copy, they can be scanned and stored digitally for more efficient reprinting later, allowing us to quickly return your masters for safe keeping. All digital files are regularly backed up both on- and off-site for increased data security.
WE ALLOW YOU TO WORK PRODUCTIVELY
Have a few quick changes to make to your document? Don't bother redoing and resending everything; just send us a quick email or fax and we'll make them for you. Pressed for time and short on ideas? Have our in-house graphic design department mock up some samples. We have two production shifts running 16 hours a day, allowing us to meet your short-term turnarounds so you spend less time worrying about that impending deadline. And, within the GTA, your pickup and delivery is free of charge.
Click on an item below for more detail about how we can improve your printing workflow.
Products
Services